Jeff Morse, CEO
jmorse@rivercu.com
Mail: P.O. Box 8366, Brattleboro, VT 05304
Address: 820 Putney Road, Brattleboro
Phone: 802-254-4800
Fax: 802-254-2191
Web: www.rivercu.com
aSmarterChoice.org: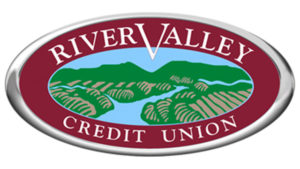 Field of Membership
Anyone who lives or works in Windham and Windsor Counties in Vermont or in Western Cheshire and Western Sullivan Counties in New Hampshire and to members of their families, either by blood, marriage or adoption. Membership is also open to organizations within the above defined area.
Branch Locations
1 Hospital Court, Bellows Falls
52 Main St., Putney
34 Clinton St., Springfield
The Common, Townshend
Find a surcharge-free* ATM for this credit union on their website (linked above) or at
CO-OP ATM Network (nearly 30,000 U.S. and international locations)
*Surcharge-free transactions available to members of network-participating credit unions