Credit union employment opportunities remain listed for up to three months from the initial posting date unless AVCU is asked to remove them sooner.  To submit a new position, or to ask us to remove an employment opportunity that is no longer active, please email us.
AVCU is not liable for the content, veracity, or continued availability of any position listed below.  Most recent update: 11/8/19.
Cooperative Housing Specialist
Cooperative Development Institute (11/1)Cooperative Housing Specialist
Cooperative Development Institute (11/1)
Chief Creative Innovationist wanted!
Association of Vermont Credit Unions (10/11)Chief Creative Innovationist wanted!
Association of Vermont Credit Unions (10/11)
Operational Support Analyst
Ticonderoga Federal Credit Union (10/11)Operational Support Analyst
Ticonderoga Federal Credit Union (10/11)
Compliance Officer
New England Federal Credit Union (9/20)Compliance Officer
New England Federal Credit Union (9/20)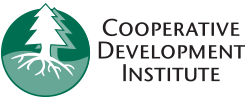 As they continue to grow their New England Resident Owned Communities Program, the Cooperative Development Institute (CDI) is looking for a new full-time team member to join them in Vermont.
Affordable housing is crucial for people to lead stable, productive lives and stay out of poverty. If you are passionate about preserving affordable housing in Vermont, great with people, a good trainer, and committed to building democratic ownership, then get in touch with them. The New England Resident Owned Communities (NEROC) program wants to hear from you.
Download and examine their job description here for full details. For application instructions, call 877-NECOOPS (877 632-6677, toll-free) or 413-665-1271, extension 1.
E.O.E.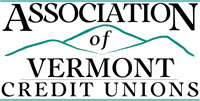 We're looking for someone extraordinary to join our team at the Association of Vermont Credit Unions (AVCU).  We're a small office trade association working hard to advance Vermont's cooperative credit unions in pursuit of improving their success and the financial welfare of the members who own them.
The ideal addition to our team is not defined by a job title, but by an understanding of credit union operations, non-linear thinking, a passion for problem-solving, an aptitude for all things tech, the ability to juggle multiple projects daily, and who has a certain way with people.
We crave someone with the drive to dream, research, develop, and implement programs that help credit unions help members.  Must keep abreast of financial and technological trends and developments. In addition to competitive compensation and generous benefits, company wheels and travel are part of the package. Is this you? If so, we'd love to hear from you!
Email your pertinent information with cover to JoinTheTeam(at)vermontcreditunions.coop
E.O.E.

Ticonderoga FCU, headquartered in Ticonderoga, NY with branches in Port Henry and Elizabethtown, is accepting applications for its Operational Support Analyst position.
This position utilizes tools such as MS Excel, MS Access, Tableau, and Accounting/Analytics software to provide analytical support and reporting to assist in budgeting, forecasting, and measuring profitability (at both the institution and member level) to lead to more informed and efficient decision-making.
Candidates must be detail orientated, possess excellent communication skills, and be able to prioritize a wide variety of tasks and projects.
Proficiency in Microsoft Office, particularly Excel, is required; a basic understanding of accounting theory/principles is preferred.
Resumes with a cover letter can be mailed to the attention of CFO Cory Phinney at: Ticonderoga Federal Credit Union, 1178 NYS Rte 9N, Ticonderoga, NY 12883
Or sent by email to cphinney(at)tfcunow.com
E.O.E.
Description
Maintains, implements, and develops a comprehensive consumer compliance program designed to ensure that the activities of the credit union comply with all applicable federal and state laws, regulations and statements of policy, and internally-developed policies and procedures. Provides consumer compliance support and counsel for the credit union's ongoing daily business, as well as projects and initiatives.  Establishes and cultivates a strong working relationship with all Credit Union departments to advance the culture and effectiveness of a synchronized approach to compliance management.
Duties:
Conducts and develops applicable compliance training for credit union staff.
Participates in regulatory examinations and audits.
Manages day-to-day operations of the credit union's Vendor Management Program.
Content expert and advisor for the senior management team.
Perform compliance audits and prepare reports to recommend corrective action; follow up to ensure risks are adequately addressed.
Provide compliance risk expertise to business projects and initiatives.
Subject matter expert for the revision and/or design of forms, disclosures, notices, products, web site, programs, advertisements and promotions to ensure compliance with all applicable rules and regulations.
Perform compliance research and analysis to provide recommendations, adequately document all research.4-5 years of experience in a sales environment (includes cross selling).
Qualifications:
Certified Compliance Officer designation preferred or ability to be certified within 1 year of hire
3-5 years' experience in financial regulatory compliance or audit
5 years of experience in the financial institution industry
Bachelor's degree in business, finance, or related field
Ability to maintain operational efficiency and regulatory compliance
Strong leadership and influencing capabilities
Excellent communication, analytical, organizational, problem solving and time management skills
Ability to receive and maintain confidential information
To apply for this position, a letter of interest and a resume can be emailed directly to keefe(at)nefcu.com for consideration.
E.O.E.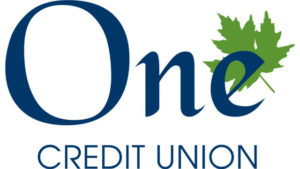 One Credit Union is currently seeking an experienced Branch Manager for our new Newport, NH location. This position reports to the Retail Manager.
The ideal candidate will have:
4-5 years of experience in a sales environment (includes cross selling)
2-3 years of financial service experience
2-3 years of consumer lending experience: mortgage and small business lending experience is a plus
Ability to drive sales through member interaction in the lobby
Responsibility for all sales and service goals for their Branch
Strong leadership skills
Responsibility for the operational soundness of their Branch including all security, cash and regulatory requirements
Ability to function as the primary loan officer in their Branch
Requirements:
Education: Bachelor's Degree in Business and/or related field or equivalent combination of education & experience.
Wages commensurate with experience and skillsets.
Benefits offered: Health Care, HRA, FSA, Dental, Vision, Life & Disability, 401k plan, Holidays (10), Paid Time Off (PTO)
To apply for this position, email cover letter, resume and references to jobs(at)onecu.org
E.O.E.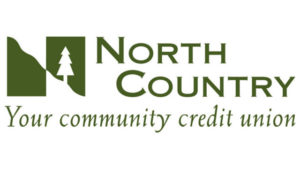 NorthCountry Federal Credit Union has an immediate need for a Support Team Manager and is currently seeking an individual, with excellent leadership skills, to manage our Support Team.
Role:
To lead the support team in the successful achievement of organizational objectives. Ensure all scheduled processes are complete and identify process improvement opportunities that will help back office staff provide world class service to their fellow employees. Coordinate and assign department tasks to ensure operational support functions are performed efficiently and effectively.
Essential Functions & Responsibilities:
Train, schedule and recommend improvements to the department operating methods and procedures. Ensure the growth and development of a support department and a universal support role.
Make recommendations for salary adjustments and disciplinary actions to management.
Identify opportunities to improve processes internally.
Be proficient in all support functions and perform them when needed.
Ensure staff is adhering to related policies and procedures.
Establish and adhere to annual operating budget, including staffing, equipment and facilities.
Perform all other duties as assigned.
Performance Measurements:
Decision Making & Judgement-The ability to make prudent decisions that are timely, well researched, and reflect awareness of impact.
Employee Management and Leadership – The degree to which the supervisor motivates employees, preserves high morale and supervises with fairness and consistency. The ability to effectively lead others in achieving stated duties, company goals and mission.
Productivity- The level of work output or efficiency as compared to a standard or compared to others. The ability to use time and resources well.
Problem Solving-The ability to predict, recognize, and define problems. Skill in generating, selecting, and implementing timely and meaningful solutions.
Policy Compliance – The degree to which the employee has a knowledge of and complies with organizational policies.
Knowledge and Skills:
Experience – Three years to five years of similar or related experience.
Education – (1) A two year college degree or (2) Completion of a specialized course of study at a business or trade school or (3) Completion of a specialized and extensive in-house training or apprenticeship program.
Interpersonal Skills – A significant level of trust and diplomacy is required, in addition to normal courtesy and tact. Work involves extensive personal contact with others and is usually of a personal or sensitive nature. Work may involve motivating, influencing or training others. Outside contacts become important and fostering sound relationships with other entities (companies and/or individuals) becomes necessary and often requires the ability to influence and/or sell ideas or services to others.
Other Skills – Excellent organizational skills and attention to detail needed. Strong knowledge of optical and core processing system, mail equipment, and personal computing programs including word processing, database management and tracking systems.
For more information or to apply for this position, visit the NorthCountry FCU Careers page at www.northcountry.org/home/more/careers/.
E.O.E.