Credit union employment opportunities remain listed for up to three months from the initial posting date unless AVCU is asked to remove them sooner.  To submit a new position, or to ask us to remove an employment opportunity that is no longer active, please email us.
AVCU is not liable for the content, veracity, or continued availability of any position listed below.  Most recent update: 11/16/20.


Multiple Positions, Heritage Family Credit Union (11/20)Multiple Positions, Heritage Family Credit Union (11/20)
Branch Manager (Brattleboro), VSECU (11/16)Branch Manager (Brattleboro), VSECU (11/16)
Loan and Outreach Officer, Cooperative Fund of New England (10/23)Loan and Outreach Officer, Cooperative Fund of New England (10/23)
Mortgage Underwriter, Vermont Federal Credit Union (9/25)Mortgage Underwriter, Vermont Federal Credit Union (9/25)
Support Services Representative
HR Assistant & Receptionist
Consumer Loan Title Support Representative
Mortgage Loan Post Closer
Mortgage Servicing Assistant
Mortgage Underwriter
AVP Heritage Way Financial Advisor
All of the above positions and their descriptions can be accessed through the credit union's website at https://www.hfcuvt.com/about-us/careers
E.O.E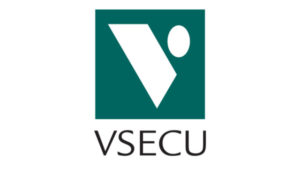 VSECU – named, by Vermont Business Magazine, as one of the Best Places to Work in Vermont in 2017, 2018 and 2019 – is a credit union dedicated to improving the quality of life of all Vermonters.
Our vision is to inspire a movement that brings people together to empower the possibilities for greater financial, environmental and social prosperity. To excel at that, we need a lively, driven Branch Manager that can balance strong initiative and self-direction with making connections with people to motivate and inspire them to achieve results.
Poise and an engaging, empathetic communication style based on natural warmth and enthusiasm is the key to achieving the goals of this position. The work involves driving toward results by enrolling the commitment and buy-in of others. A sincere appreciation for people and how they are each uniquely motivated is the foundation for designing and implementing interactive communication and decision-making processes.
If our vision makes you smile, inspires you and makes you feel like you could move mountains; we encourage you to consider joining our team!
Primary Duties & Responsibilities:
Responsible for management and continued growth of the assigned region's performance including the areas of membership, deposit portfolio and loan portfolio. Understands and proactively communicates the company and branch's purpose and models the specific behaviors needed for success. Considers new business opportunities and how to capitalize on them.
Comprehensive knowledge of branch operations and performance and uses this knowledge to ensure that processes are in place to measure and monitor operational and financial effectiveness. Ensure adherence to policies and procedures to minimize losses and risk as well as ensure safety and security. Make sure the facility and grounds are maintained in safe, clean and working order.
Provide staff with timely and thoughtful feedback. Makes performance expectations clear and holds self and others accountable for meeting work standards for production, accuracy and completion. Provide employee training to support development, improve skills and increase knowledge. Influence and inspire others, serve as a mentor. Share functional and technical knowledge with others as a way for them to learn and grow. Conduct one-on-one meetings to encourage and better understand staff members. Recognize talent in staff and nurture and develop that talent.
Manage the day to day functions of the branch including member communication, on-boarding, member satisfaction and branch productivity. Use knowledge to resolve the most difficult and complex customer issues, requests or needs. Foster change and innovation to continuously invigorate the branch and motivate staff. Structure work processes to be member-friendly and responsive. Make day-to-day decisions to support long-term organizational goals and empower staff to make appropriate on-the-spot decisions.
Participate and encourage staff participation in regional and community activities and events to promote the VSECU mission and increase visibility and name recognition. Volunteer and encourage staff to volunteer for community events to contribute to our communities and the organizations within our communities.
Job Competencies:
Models how to build and maintain positive, supportive working relationships; creates a strong feeling of belonging, morale and cohesion within the branch through frequent reinforcement, shared activities, conflict management and on-going communication.
Assumes full responsibility for his/her decisions, even when unpopular; has the skills and ability to work though negativity from others.
Is comfortable with primary accountability for business results and understands that with accountability comes pressure. Takes action to meet and exceed expectations.
Discloses important information to his/her team openly and actively; practices open and honest communication to build trust; balances "need to know" with open communication.
Actively builds a solid network within and outside the organization. Negotiates in a sincere and open manner to create the best possible outcome for both parties. Values relationships highly; is trusted and well-liked by others.
Values honesty over results.
Education & Experience:
Bachelors degree preferred with three to five years experience working in a financial institution with management experience desirable, or a comparable combination of education and experience.
Excellent and developed communication skills, both verbal and written.
Established community engagement and service.
Strong management and leadership skills. Experience leading others by example, making high-quality decisions, continuous learning and proactive sharing of knowledge.
Excellent computer skills, including Microsoft products and ability to prepare reports and spreadsheets.
For more information or to apply for this position, visit the credit union's ADP website.
E.O.E

The Cooperative Fund of New England (CFNE/Coop Fund) is seeking a Loan and Outreach Officer to serve and expand our lending in eastern New York state (Capitol Region, North Country, Mid-Hudson and Mohawk Valley).
The Loan and Outreach Officer will connect cooperative enterprises, including worker-owned businesses, food and housing co-ops, with financing and business support. The candidate will nurture partnerships that center BIPOC and low-income leadership, and that grow the co-op sector.
Who We Are:
CFNE is a non-profit community development loan fund. Since 1975, we have connected socially responsible investors with cooperatives in New England and parts of New York.  We envision economic justice for all through thriving cooperative enterprises.  CFNE advances community based, cooperative, and democratically owned or managed enterprises, with a preference to assisting cooperatives in low-income communities.  We provide financial products at reasonable rates, develop business skills, and offer an investment opportunity that promotes socially-conscious enterprise.
We Value:
Open communication, work-life balance, trust, and fair and competitive compensation. We believe that a positive work environment advances our mission, our team, and individual human development. As a currently mostly white led organization, we are committed to continually growing our capacity to advance racial justice and address the racial wealth gap.
This is You:
You enjoy learning about people's dreams, helping them create realistic (business) plans, understanding the numbers behind the plans, and connecting folks to the skills and resources to ensure their success. You are not afraid of spreadsheets.
You are committed to social and racial justice and equity, and you understand the role of cooperatives in creating a more just economy.
You excel at working equitably and respectfully with people from a wide range of backgrounds, sectors, and identities.
You are enthusiastic about establishing effective working relationships with new people and organizations.
You are a creative and flexible thinker who enjoys solving difficult problems. You are comfortable discussing finance and capital..
Highlights of What You Will Do:
Work with applicants and borrowers to assess project feasibility, financial health, capital needs, and credit-readiness.
Analyze loan requests in line with CFNE's lending policy and procedure manual and standard best practices.
Support organizations through all stages of the lending process from originating deals to assisting with applications, conducting financial analysis, underwriting loans, preparing documents for loan approval, and presenting proposals to loan committees.
Maintain existing relationships and develop new relationships with clients and partners, providing technical support and loan monitoring.
Represent CFNE in public forums, facilitate community outreach efforts, and build referral networkIdentify and partner with local organizations that work for racial justice, a solidarity economy, small businesses and affordable housing developments, and cooperative enterprises..
Review of resumes will begin immediately and continue until the position is filled, priority will be given to resumes before October 31, 2020.  To access a full job description or to apply, go to: CFNE WEB Posting
E.O.E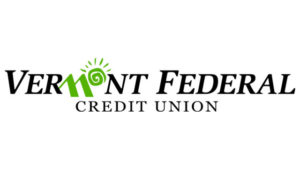 Vermont Federal Credit Union is recruiting for a Mortgage Underwriter out of our Burlington branch.
Major Responsibilities and Duties:
Underwrites residential loans to standards established by the Credit Union, loan investors and private mortgage insurance companies.
Approves or rejects residential loan application or requests additional information.
Reviews approved mortgage loans to determine conditions that must be met prior to closing.
Provides program support to origination staff.
Delivering outstanding service that is in alignment with the Credit Union's Service Promises.
Job Requirements:
Three to five years of similar or related experience.
Two year college degree or completion of a specialized course of study.
Strong knowledge of residential lending compliance.
Ability to underwrite multifamily loans including annual review on investment properties.
Strong written and verbal communication, attention to detail, courtesy, and tact are essential elements.
Interpersonal Skills: Work involves extensive personal contact with others and is of a personal or sensitive nature. Motivating, influencing, and/or training others is key at this level. Outside contacts become important and fostering sound relationships with other entities (companies and/or individuals) becomes necessary and often requires the ability to influence and/or sell ideas or services to others.
For more information or to apply for this position, visit the credit union's website.
Please be sure to attach your resume.  Applications without an attached resume will be considered incomplete.
E.O.E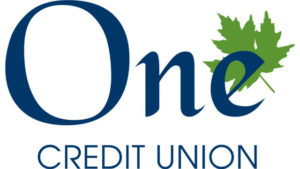 One Credit Union is currently seeking an experienced full-time Commercial Loan Processor to join our team.
The ideal candidate will have:
Minimum of (1) year of related experience.
Knowledge of Credit Union loan services, policies and procedures.
Understanding of related legal and regulatory standards and required loan documentation.
Knowledge of consumer and residential lending practices.
Strong oral and written communications.
Outstanding attention to detail.
Excellent interviewing, communication and public relations skills.
Demonstrated analytical and financial skills.
Ability to operate related computer applications.
Requirements:
Education Re­quirements: High School Diploma or equivalent combination of education & experience.
Wages com­mensurate with experience and skillsets.
Benefits offered: Health Care, HRA, FSA, Dental, Vision, Life & Disability, 401k Plan, Paid Holidays, Paid Time Off (PTO)
To apply for this position, email cover letter, resume and references to jobs(at)onecu.org
E.O.E

The Cornerstone Credit Union League, located in the Dallas, Texas metropolitan area in Plano, Texas, is looking to fill a highly visible role on the executive leadership team.  This position strategically leads revenue generation and will own the value proposition for the league's service corporation.  As the Chief Revenue Officer, reporting directly to the President/CEO, you will be charged with establishing sales goals and monitoring performance metrics to achieve sustainable revenue growth.  Responsibilities will also include analyzing large amounts of data, integrating technology to support revenue generation, the oversight of business managers ensuring effective execution towards sales targets, and assisting in exploring merger and acquisition opportunities.  The successful candidate will be well versed in developing business plans and executing go-to-market strategies, possess excellent negotiating and communication skills, and have eight plus years of executive leadership experience with a focus on sales and service within the credit union industry.  Additionally, this individual will be a self-starter with a proven ability to act as a change agent within a high-pressure environment.  Experience with CRM software, digital channels, business intelligence, and customer data platforms is required. Knowledge of SalesForce and master's degree is strongly preferred.   Please include reference number 1236 when applying.
The Cornerstone Credit Union League (Cornerstone) is committed to protecting its more than 460-member credit unions, while promoting their growth, strength, and unity. The league has combined the talents and resources of the Arkansas, Oklahoma, and Texas leagues to provide enhanced and expanded products and services to credit unions, while maintaining a critical focus on advocacy, regulatory, and compliance support. On a national level, Cornerstone has increased its influence through its mission of advancing the success of credit unions. Cornerstone is committed to providing educational and networking offerings with premier speakers and critically relevant topics, assisting small credit unions, providing access to a premier league service corporation, and a nationally recognized charitable foundation. Credit union leaders are looking for the real value in league membership, and Cornerstone delivers with large, robust, and relevant organizations providing a full suite of products and services.  Bring your skills and expertise to an organization that embraces a work/life balance and promotes a culture of diversity and inclusion.  An unlimited vacation package, flexible work environment, education reimbursement, and full medical coverage are just some of the outstanding benefits afforded to our team members.
To learn more or apply for this position, contact Marcus Cotton, Vice President of Executive Search at 832-200-8714 or email mcotton(at)curesources.coop.
E.O.E