Credit union employment opportunities remain listed for up to three months from the initial posting date unless AVCU is asked to remove them sooner.  To submit a new position, or to ask us to remove an employment opportunity that is no longer active, please email us.  AVCU is not liable for the content, veracity, or continued availability of any position listed below.  Most recent update: 1/21/22.
senior vice president – chief information officer, Greylock Federal Credit Union (1/14)

Are we the place for you?
At Greylock Federal Credit Union ($1.5B, Pittsfield, MA) we are guided by our IDEA principles – Inclusion, Diversity, Equity, and Accessibility – to support a workforce that reflects our community in western Massachusetts, Columbia County, New York, and Bennington, Vermont. We have a mission and goal of building a diverse workforce – reflecting multiple identities – and supporting the diverse communities where we are based.
Our team is deeply committed to three key components: High quality financial services for all; placing the member first; and meeting people where they are. Each of our employees holds these principles at the heart of how they serve. Our SVP/Chief Information Officer has the opportunity to live these daily in leadership to his/her/their team and in how you provide solutions to the whole Greylock team and members we serve. Aligning with these principles and our core values of passion, compassion, integrity, creativity, stewardship, and fiscal responsibility will make Greylock and you a right fit.
Is this the role for you?:
The Greylock FCU SVP/CIO will be an innovative entrepreneur, ready to challenge the status quo in a way that inspires and engages others. If you think this is you, you likely have broad IT experience and a high-level strategic outlook, enthusiastic about supporting the functions of Information Systems, Data Network, Data Security, and Disaster Recovery, while offering organizational leadership.
As SVP/CIO, you will provide vision and leadership to the Information Systems department (up to 4 reports) and contractors, with the possibility of also leading our CUSO, Greylock Technology Group, providing programming and app services for Fiserv's DNA core system for the credit union community.
As a leader, you are energized by seeing others grow and will work alongside your team to distribute the workload, reach new performance heights, and coach to success. Your coaching style will integrate well with our inclusive management principles; your commitment to equitable practices will ensure your approach to employees and members is always rooted in equitable, fair, and compliant practices.
Reporting to the Chief Risk Officer and sitting on the Senior Leadership Team, the SVP/CIO may talk strategy with the Board and participate in overall organizational strategic planning, ensuring we have the right technology and digital services available to support our members and our community. You will love this career if you believe that technology in financial services is critical to delivering on our mission of service to members, while building tools that help employees thrive.
Let's get to know each other
To apply, send a letter that describes your strong understanding of information systems, networks, data security, and contingency planning– sharing your passion for these areas will help a credit union differentiate. Demonstrate your outstanding communication skills by sharing how you have gained the experience that prepares you to be Greylock's SVP/CIO and how your values align to Greylock's.
Include a resume or link to your LinkedIn profile so we can see the 10-years of related experience and the college education that has prepared you for this leadership position.
Apply Online: https://bit.ly/3EuPCHI
Or send your cover letter and Resume to:  info (at) humanidei.com
E.O.E
---
---
member advocate manager, NorthCountry Federal credit union (12/17)
Role:
Support the credit union's vision of being the community's most loved financial institution, and its mission to make people's financial dreams come true by building a cohesive team of engaged, highly performing employees. Leverage the strengths of each team member, to inspire and empower them to provide world-class service during all interactions with stakeholders. Demonstrate professionalism and integrity and represent the credit union's core values in all interactions.
For more information or to apply for this position, please visit the credit union's online job description here.
---
collections manager, NorthCountry Federal credit union (11/19)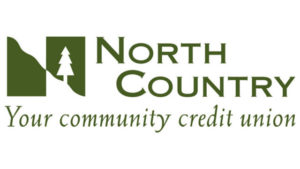 Role:
Support the credit union's vision of being the community's most loved financial institution, and its mission to make people's financial dreams come true by building a cohesive Collections team of engaged, highly performing employees. Leverage the strengths of each team member, to inspire and empower them to provide world-class service during all interactions with stakeholders. Demonstrate professionalism and integrity and represent the credit union's core values in all interactions.
Essential Functions & Responsibilities:
Interpret, communicate, and document collection data and trends. Provide recommendations to ensure all collection goals are met. Inform management of trends in loan underwriting that contribute to delinquent/charged-off loans.
Be primary contact with collections related external vendors to include legal counsel.
Review and assist with Charge off Report prior to submission to executive management for approval.
Stay current and inform executive management of new laws and regulations affecting collections, foreclosures and repossessions. Ensure all collections procedures and guidelines are updated as needed.
Preserve the Credit Union's assets by controlling delinquent accounts, collecting delinquent loan payments and/or recovering collateral.
Monitor all department activities to ensure they comply with established credit union policies and procedures.
Monitor department operating results relative to established objectives and ensure appropriate steps are taken to correct unsatisfactory conditions. Attend scheduled management meetings.
Protect the credit union's values by monitoring for and quickly addressing communication breakdowns between individuals. Communicate the team's goals and progress with the team and encourage discussion. Identify and recommend changes to any processes that are out of alignment with the credit union's vision, mission, or values.
Administer performance evaluations and recommend appropriate personnel actions.
Develop an understanding and working knowledge of the credit union history, philosophy, organization, bylaws, policies, procedures and appropriate software systems. Perform all other job-related duties as assigned.
Performance Measurements:
Resource Management – Demonstrated ability to identify needs and to allocate resources [staff, budget dollars, equipment, supplies, etc.] to ensure effective operating results and cost management. The ability to balance priorities and resource allocations while maintaining high service levels to customers, both internal and external.
Productivity – The level of work output or efficiency as compared to a standard or compared to others. The ability to use time and resources well.
Management Effectiveness – The overall ability to supervise and direct people and/or resources to meet department goals. The level at which one is able to motivate people, plan and prioritize unit operations, respond to changing conditions, and manage costs effectively.
Employee Development – The degree to which the supervisor encourages employee education, development, and improvement. The level of assistance provided in planning and meeting career goals. An awareness of organizational needs related to employee development.
Creativity – The ability to generate new ideas, concepts, processes, actions, or solutions which are original, useful, unusual, and appropriate to the situation. The degree to which preconceived assumptions can be discarded and new possibilities imagined.
Knowledge and Skills:
Experience: Three years to five years of similar or related experience.
Education: A two-year college degree or (2) Completion of a specialized course of study at a business or trade school or (3) Completion of a specialized and extensive in-house training or apprenticeship program.
Interpersonal Skills: Work involves extensive personal contact with others and is of a personal or sensitive nature. Motivating, influencing, and/or training others is key at this level. Outside contacts become important and fostering sound relationships with other entities (companies and/or individuals) becomes necessary and often requires the ability to influence and/or sell ideas or services to others.
Other Skills: Must have good communication skills. 10-key calculator, typewriter, and keyboard skills.
To apply for this position, visit the credit union website's Careers page.
EOE
---
Retail Services director, One credit union (11/12)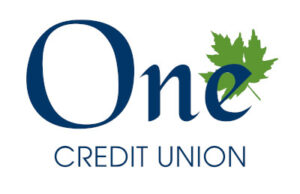 One Credit Union is currently seeking a Full-Time Retail Services Director to join our team in Springfield. This position directs all retail aspects for the branch network, contact center, and facilities to ensure effective and efficient operations.
The ideal candidate will:
Provide unparalleled member service internally and externally.
Participate in the Credit Union's long and short-term strategic planning as it relates to Retail and Facilities.
Hire and oversee branch managers, contact center manager and facilities manager.
Provide mentoring and coaching to support and develop branch managers.
Develop and oversee retail performance standards for all branches and contact center.
Communicate goals and direction with branch managers to ensure clear understanding of rules regulations, requirements, and expectations.
Monitor key products, services, and sales to ensure profitable and sound business practices.
Create, promote, and maintain a cross-selling environment within the branch system.
Monitor deposit and loan levels, cost of funds, and OCU's dividend and loan rate competitiveness. Makes dividend and loan rate recommendations that align with the Credit Union's strategic initiatives.
Monitor and act on both deposit and loan decisions that require Sr. level authority.
Keep abreast of changes in the industry. React to changes in a way that maintains competitiveness.
Ensure the branches are active participants in the community
Be responsible for recommending retail budgets and operating within approved budget.
Coordinate with Security Officer and Branch Managers to ensure security & safety at each location.
Ensure direct reports follow all applicable federal and state regulations, as well as credit union policies and procedures.
Requirements:
Bachelor's degree in finance or a related field, or an equivalent combination of formal training and experience.
Wages com­mensurate with experience and skillsets
Benefits offered: Health Care, HRA, FSA, Dental, Vision, Life & Disability, 401k plan, Holidays (11), Paid Time Off (PTO)
To apply for this position, email cover letter, resume and references to jobs(at)onecu.org.
EOE