CUNA Mutual Group – Insurance Products & Retirement Solutions
AVCU's longest running business partnership is with the company that has been an integral part of the credit union movement for more than 80 years. CUNA Mutual Group offers a complete menu of insurance services for credit unions and their members.
CUNA Mutual Retirement Solutions designs simple and practical retirement programs that help hard-working Americans save for the future. For more than 50 years, they've been a leading provider of qualified and non-qualified retirement solutions that deliver excellence and customer-focused, best-in-class technology.
---
Tricorp Federal Credit Union – Corporate Credit Union Services
Tricorp Federal Credit Union has been the trusted partner of AVCU and many of our members for more than 40 years.  Credit unions turn to Tricorp for investment solutions, funds transfer, liquidity solutions, correspondent services, and much more.  AVCU also partners with Tricorp for the New England Financial Executives Council, whose mission is to facilitate the exchange of ideas among peers, promote interest in the movement, foster cooperation, improve operations, and further in every way the development and progress of credit unions.
---
Synergent – Share Draft Processing / Direct Marketing Services

Synergent offers discounts to AVCU members on their convenient eDesk service that enables credit unions to retrieve member draft images via the Internet.  Discounted Direct Marketing Services from Synergent focus on producing exceptional results through targeted campaigns that obtain bottom line results through the effective use of data and omnichannel marketing.
---
Worldpay – CUCard ATM & Debit Card Program
Our partnership with Worldpay enables credit unions to provide ATM and debit card services to their members at greatly reduced cost to the credit union, while AVCU staff handle the compliance and technical details. For more than a decade, our special arrangement has reduced the cost of credit union transactions by more than 75%.  Very low-cost access to the Falcon surcharge-free ATM network is also part of AVCU's program which delivers outstanding member service by handling charge-backs, coordination of ATM installations / conversions, and compliance issues.
---
Origence / CU Direct – Indirect Vehicle Lending

Our partnership with Origence / CU Direct delivers some of the most preferred pricing available in the marketplace. AVCU's participating network of approximately 150 vehicle dealers also offers rapid problem resolution, waived set up fees, and free AutoSmart car shopping service.
---
CO-OP Financial Services – ATM & Shared Branching Networks
Through AVCU's preferred partnership status with CO-OP Financial Services, nearly 30,000 surcharge free credit union ATMs are available nationwide, which is more than most of the biggest banks. AVCU's network partnership offers a variety of cost savings for credit unions through reduced or waived fees.
Administered by AVCU, Vermont's shared branches are part of a national network of more than 5,600 credit union locations throughout all 50 states. We establish preferred in-state pricing between credit unions and provide simplified invoicing and problem resolution, and discounts or waivers on set up and monthly fees
---
CU Members Mortgage – Mortgages
AVCU's partnership with CU Members Mortgage provides optional and flexible mortgage programs to fit the asset portfolio of any Vermont credit union.
---
MemberClose – Mortgage & Home Equity Loan Settlement Solutions
MemberClose provides a bundled settlement solution that is designed to save on the time it takes and the money it costs to process all types of Home Equity loans.  MemberClose can also provide benefits for first mortgage lending operations.  Logging onto their secure website provides instant access to a wide array of loan processing tools from top national providers.
MemberClose eliminates the inefficiency of dealing with multiple ordering, administrative, and billing systems.  With MemberClose, your credit union is always in total control.  On a loan-by-loan basis, you select only the services needed for each particular loan.  Furthermore, with MemberClose you only pay for what you order.  There are no sign-up fees or monthly minimums.
---
GreenPath Financial Wellness – People-centered Financial and Credit Counseling
GreenPath's mission is to empower people to lead financially healthy lives. They are a national nonprofit focused on financial wellness for everyone. People have turned to GreenPath for nearly 60 years as their guide through financial crises: overwhelming debt, foreclosure, bankruptcy, or credit challenges. Today, they work to strengthen financial wellness at every step of the financial journey. Every year, hundreds of thousands of people improve their financial health by working with them.
Financial wellness is a key factor in people's freedom to pursue their dreams. GreenPath envisions a world where people are ready for life's ups and downs, and everyone has the tools they need to accomplish their financial goals. That's the premise behind their bold 10-year goal to remix the American Dream so it works for everyone.
---
AdvantEdge Analytics by CMG – Credit Union Data and Analytics Solutions
AdvantEdge Analytics provides credit union data and analytics solutions to help improve operational excellence, drive growth, and enhance the member experience. Their data management, visualizations, and advanced modeling turn analytical insights into actionable and measurable results.
---
John M. Floyd & Associates – Consulting Services
For decades, JMFA has been one of the most trusted names in the financial services industry, exceeding expectations by delivering tangible results. Whether it's generating additional non-interest revenue, reducing expenses and uncovering new savings with vendor contract negotiations, helping credit unions better serve their members with a fully-disclosed overdraft solution, or providing the industry's only 100% compliance guarantee – JMFA empowers your organization to focus on what matters most.
Their services (overdraft protection, recruitment services, and contract optimization) offer proven strategies to help credit unions generate new income, reduce expenses, and create loyal, satisfied members.
---
Eltropy – Text Messaging Services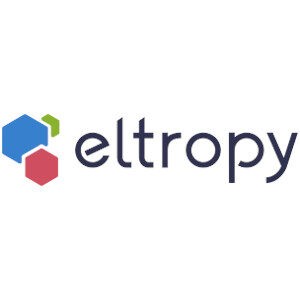 Eltropy enables credit unions to communicate with members over Text Messaging in a secure and TCPA-compliant way. Using our world class platform, Lending, Collections, Sales, Marketing, Service, Risk Management, Internal Communications and other teams at credit unions leverage Text Messaging to improve operations and engagement. They help credit unions solve three major challenges:
Navigate Compliance

Improve Member Experience

Increase Engagement
---
InfoSight & Judy Britt Cavanaugh – Comprehensive Compliance Services & Solutions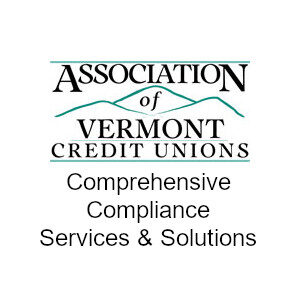 AVCU provides compliance consultation and audits to its members through partnership with Judy Britt Cavanaugh (PA / CAMS / CUCE / BSACS). The service provides Vermont credit unions with affordable access to high quality, fully customized compliance services. Judy is a Paralegal and the Vice President of Compliance for our sister trade association Credit Union League of Connecticut. Many of our members are already familiar with her professionalism and extensive compliance knowledge as the facilitator of our Bank Secrecy Act / Anti-Money Laundering Seminar since 2017.
AVCU's comprehensive Vermont Compliance InfoSight solution is further enhanced by Judy's available services, including:
Independent Compliance Reviews and Audits (on or offsite) featuring detailed written reports identifying issues and recommending corrections;

Regulatory Examination remediation; and

Personalized trainings.