Newslines Express is AVCU's weekly email newsletter summary of credit union and financial industry news from Vermont and across the nation.  Click here to subscribe and receive the latest issue in your inbox every Friday at noon.
Headlines for Friday, June 11, 2021

---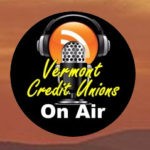 Vermont Credit Unions On Air is AVCU's podcast channel on SoundCloud.  Our three most recent podcasts can be streamed below. Click the above link or the logo for our entire podcast library, or search for "Vermont Credit Unions on Air" in your favorite podcast player.
November 6, 2020 – AVCU chief advocacy officer Adam Necrason recaps the 2020 Vermont elections across state-wide and legislative offices. Although the Governor's office and political party control of the statehouse remain unchanged, Adam discusses the numerous changes in resulting form elections in legislative leader positions, and the near future as further change is anticipated for the 2022 mid-term elections. Hosted by Joe Bergeron, President, Association of Vermont Credit Unions.
October 30, 2020 – AVCU newest board member and Vermont Federal Credit Union CEO Jean Giard chats about her beginnings in credit unions, philosophies, people helping people, managing a credit union amidst a pandemic, and much more. Hosted by Joe Bergeron of the Association of Vermont Credit Unions.
October 23, 2020 – AVCU Vice-President Christine Davidson sits down with Judy Britt, Vice-President of Compliance, and Shanon Peters, Shared Compliance Specialist, at the Credit Union League of Connecticut (CULCT). The three first discuss our upcoming virtual Bank Secrecy Act Officer training for Vermont and Connecticut credit unions taking place November 18th, then move on for a review of fee-based compliance audit services and other customized compliance training available to Vermont credit unions through our partnership with CULCT.