Newslines Express is AVCU's weekly email newsletter summary of credit union and financial industry news from Vermont and across the nation.  Click here to subscribe and receive the latest issues in your inbox every Friday at noon.
Headlines for Friday, October 12, 2018
---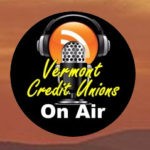 Vermont Credit Unions On Air is AVCU's podcast channel on SoundCloud.  Click the logo or link for our entire library archive or listen to our three most recent podcasts below.
September 14, 2018 – September 11, 2018 marked the 40th anniversary of President Joe Bergeron's service to the Association of Vermont Credit Unions / Vermont Credit Union League. Director of Information Services John Cote "flips the script", sitting in the host's chair for a chat with Bergeron as he reflects on a few memories from four decades of leadership to Vermont's cooperative financial institutions.
September 7, 2018 – More and more Vermont credit union members are getting their loans at car dealerships and conducting their over-the-counter transactions at shared branch locations. AVCU Vice-President Bryan Kent shares insights and data with President Joe Bergeron in this update.
August 23, 2018 – A decade after the great recession and the aftermath that touched the entire U.S. credit union movement, Tricorp Federal Credit Union CEO Steve Roy chats with Association President Joe Bergeron about what's changed — and what's remained the same — for corporate credit unions.