Mission & Purpose

The mission of the Credit Union Young Professionals of Vermont (CUYPVT) is to attract and retain credit union young professionals through leadership development, community outreach, and networking opportunities that will enhance their professional growth and the advancement of the credit union movement.
Our Vision
CUYPVT connects, empowers, and motivates young professionals through education, information and networking to ensure the future growth of credit unions in Vermont. If you would like more information, please email cuypvt@gmail.com.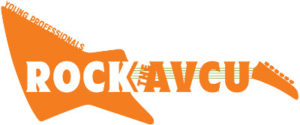 The 2019 Rock the AVCU Annual Meeting "Day of Service" scholarships opened March 8! Watch the video by Board President Blair Wolston for complete details.


Through this program, all eight CUYPVT Board members and up to eight selected scholarship applicants receive complimentary access to Saturday's entire education program, as well as breakfast and lunch at Topnotch Resort — a $295 value — in exchange for volunteering to help staff stations at the Retire on Track Retirement Fair in the afternoon. Scholarship winners will also be "on call" throughout Saturday to assist AVCU staff as needed. Altogether AVCU is underwriting $4,720 in scholarships to our member credit unions to help develop the next generation of Vermont's credit union leaders.
Meet the CUYP Vermont Board

Blair Wolston
Board President
Blair is a member of the Financial Services team at VSECU, serving their members in Chittenden County. He started his career with VSECU in 2014 at their St. Johnsbury branch, relocating to Burlington with his wife in 2018. He also serves on VSECU's Young Professionals steering committee.

In 2016, he was selected as a CU Rockstar by Credit Union Magazine and in 2017 was Vermont's Crash representative to CUNA's Governmental Affairs Conference.
Jessie began her career at Vermont Federal Credit Union (VTFCU) in 2011 as a teller and is currently a Training and Service Specialist. She graduated from the University of Vermont with a B.S. in Elementary Education and has a passion for teaching and learning.

She is a co-chair of VTFCU's Young Professional committee and serves on the Appreciative Inquiry and Funshine committees. She also enjoys volunteering for the Special Olympics and Spectrum Youth and Family Services.
Jessie Curry
Board Vice President

Shauna Wheaton
Board Communications Chair
Shauna is a Branch Manager with New England Federal Credit Union where she has been employed since 2013.

She enjoys all opportunities to volunteer her time assisting the credit union with delivering financial education.

In 2018, Shauna was Vermont's Crash representative to CUNA's Governmental Affairs Conference.
Tessa has been employed at VSECU in multiple positions since 2011 and is currently a Senior Consumer Loan Advisor in the Sales & eCommerce Department.

Her love of creative lending brought her to her current position, where she helps members navigate the lending world and determine which loan products best fit their goals.

Tessa is also the Treasurer for VSECU's Young Professional Steering Committee.
Tessa Collette

Sara DeLance (CUDE)

Sara has worked in the credit union movement since 2004 and is the senior vice president of retail at Heritage Family Credit Union where she manages 10 branches, a call center, and deposit operations.

She graduated with a B.S. in Business Administration from Green Mountain College, is currently working towards her MBA at Champlain College, and is a certified Credit Union Development Educator (CUDE).

She currently serves on the CUNA Young Professional Advisory Board, was a recipient of the 2018 Vermont Rising Stars awards, led the Filene Follow A Crasher series in 2017 and was chosen in 2015 to Crash Filene's Big Bright Minds conference.
Mahasidhdhi has worked at New England Federal Credit Union (NEFCU) since June, 2014, most recently transitioning into her role as a Business Loan Analyst in October, 2016.

She graduated from the University of Vermont with a Bachelor of Science in Psychology and is the co-founder of the Young Professionals Program at NEFCU.

Mahasidhdhi Parmar
Amanda Reid
Amanda has been with Vermont Federal Credit Union (VTFCU) since 2012 and is currently an HR Specialist. Her undergraduate studies were at the University of Vermont and graduate studies were at Johnson State College.

Amanda is passionate about credit unions and a member of various VTFCU committees, including Appreciative Inquiry and Wellness. She is active in her community as the PTO President at Flynn Elementary School, a member of Vermont Human Resources Association, a troop leader for Burlington Scouts, and a volunteer for the Burlington Amateur Hockey Association.
Shannon has been with Heritage Family Credit Union as an AVP Marketing Manager since 2015. She graduated from Ithaca College with a degree in Communications Management and Design.

She serves on the Board of Directors for the Downtown Rutland Partnership and is on volunteer committees for Friends of Pediatric Services, Rutland Young Professionals, the YP Summit of Vermont, Rutland Winterfest and HFCU Young Professionals.

Shannon Poole